It is crucial for your business to have electronic items that are safe and are properly functional. Proper and needful electric items can help a good commercial electrician focus on the proper functioning of your business.
Here's what a good commercial electrician will be expert in order to do are:
Ensure the electrics at your business are functioning properly.
To resolve electrical issues whenever they arise
Ensure the safety of your workplace, employees, your customers and visitors
Recommend the best electrical options to enhance productivity and minimize utility bills.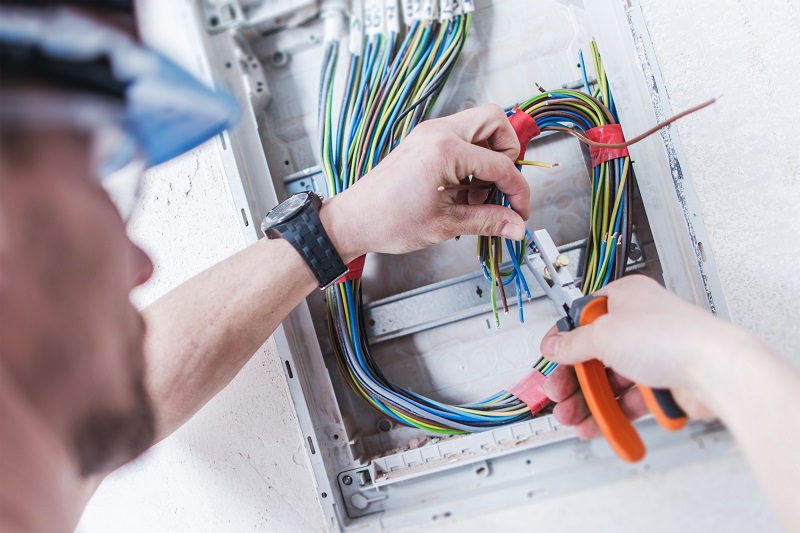 Commercial places like such as, businesses, warehouses etc. require electrical work that is very different from the ones that is required in the residential buildings. Commercial electricians, therefore, are more experienced in dealing with commercial electrical needs to keep your business safe and running with optimum efficiency.
Check the experience of the commercial electrician: Commercial electrical work tends to be quite unique and sometimes end up being complicated and complex as well. It is imperative therefore, that the commercial electrician you hire is well trained and experienced in handling all these different kinds of scenarios. Besides this, you should have a clear understanding of knowledge and experience in the technical field, also how many years have they been working for especially in the commercial field and whether they are equipped with proper certifications and licenses.
Look for versatility and resourcefulness: A commercial space is very different from a residential space. It is constantly changing according to the trends. Moreover, the commercial electrician needs to have a certain amount of resourcefulness and versatility and capable to handle that kind of environment and be able to work effectively in any given situation. To deal with the changes and the unique challenges of a commercial worksite the electrical needs to be experienced in maintaining tenacity, resourcefulness, ingenuity and creativity to make the changing environment work for them.

Commercial Electrician

Check their communications and teamwork skills: In a commercial set-up there are various kinds of people working together in one place and in such work areas, a good commercial electrician must be having good communication skills for clear and effective communication across a broad range of professions and trades. This ensures that the job gets done while the harmony of the space remains intact.
Check their licensing and insurance: Once you decide to hire a commercial electrician, you must make sure that the contractor, you hired has all the necessary licenses and insurance required for the work. A licensed electrician would mean that you wouldn't have any liability against any injuries incurred at the worksite. The insurance of the electrician also covers for any damages incurred and a bond will ensure that you will be covered in case a contractor abandons a project midway. Any helper who helps the contractor must be on their payroll to save you from any liabilities in case anything goes wrong.

Commercial Electrician

Get several quotes: While choosing the right commercial electrician for your workspace, at first, you should get quotes from at least two professionals. The prices may vary vastly from one professional to another. Most importantly, do not forget to compare the completion schedule, workmanship, experience etc. and take an overall view before comparing the bids. Remember when it comes to hiring the right commercial electrician paying a slightly more and hiring the best is much better than going for the cheapest one and ending up with trouble.
Check reviews and references: Never forget to check the reviews and the references, finally. You can take help of your friends, family and other contacts for references from personal experiences. Check out the websites to check the customer reviews. Do the due diligence so that you can take an informed decision before hiring the right commercial electrician for your business.
These tips should come in handy when you are trying to choose the right electrical contractor for your commercial space. Ensure you follow them to the t to get the work done and avoid any troubles in the future.